7 ways to retain youthful skin are age-defying solutions that will make a big difference to your skin. These 7 ways to retain youthful skin will stop, repair and disguise signs of your age. By employing all seven tips, you will see how healthier and more vibrant your skin can be.
Eat More Antioxidants Rich Foods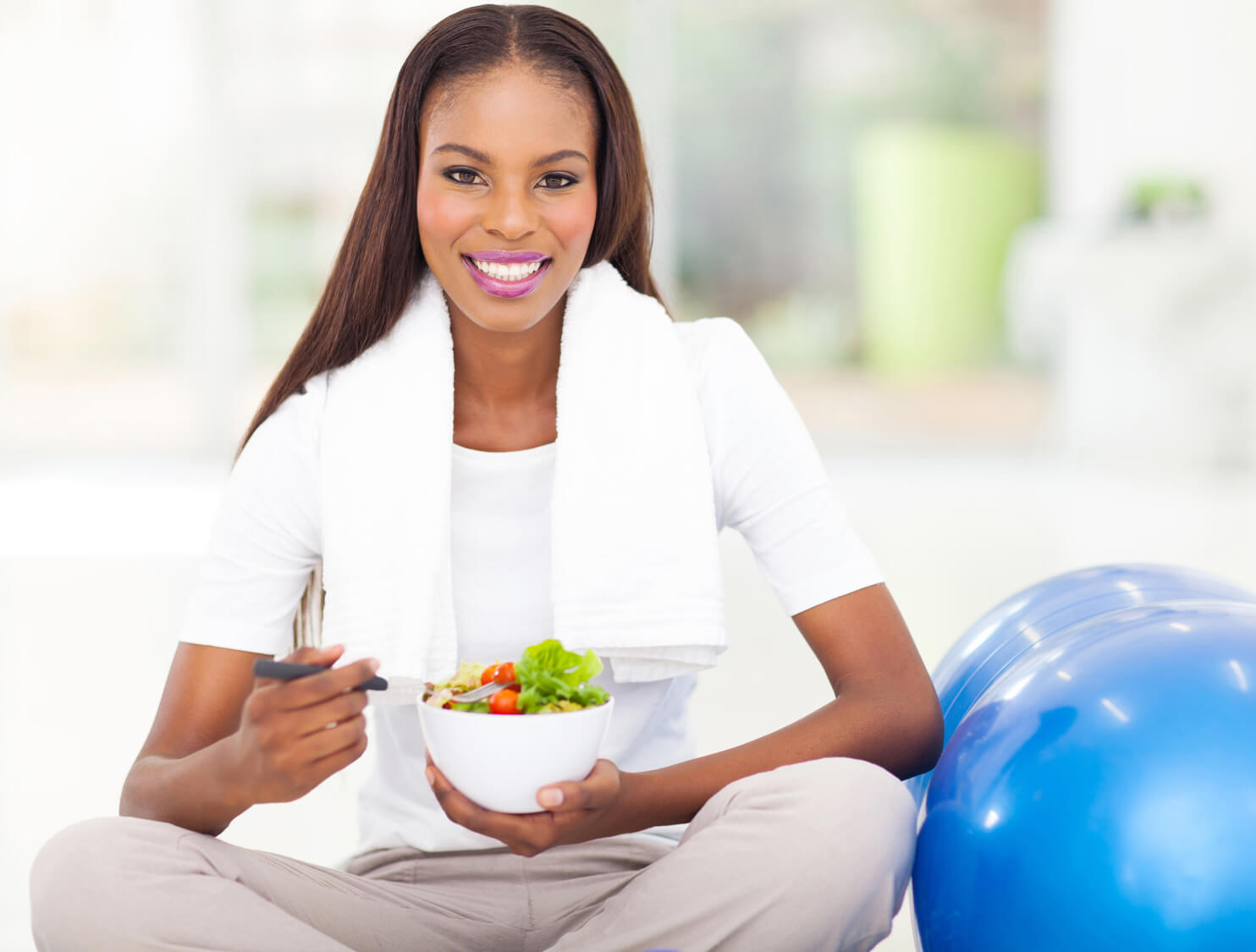 Anti-aging experts agree that healthy skin starts on the inside of the body. Factually there is a place for anti-aging skincare creams and lotions in a beauty regimen. Nonetheless, well-nourished and hydrated skin will require the application of fewer products than skin that has been deprived of nutrition and water as highlighted below:
A good place to start is to eat foods rich in antioxidants. Antioxidants will protect against, and possibly even reverse the effects of damage caused by free radicals. There are many sources of antioxidants, but some of the best are found in buckwheat, olive oil, and tomatoes. Some more tasty sources of antioxidants are blueberries, strawberries, and citrus fruits. Other beneficial fruits include peaches, cantaloupe, and apricots.

Vegetable sources of antioxidants include sweet potatoes, green and red peppers, squash, broccoli, cauliflower, spinach, and other leafy greens. Nuts, grains, fish and fish-liver oil, chicken, eggs, and beef will provide even more antioxidants in the diet.

Also, minimize your intake of processed sugar and foods. More importantly, drink 8-10 glasses of water each day.
Upgrade Your Sunscreen
Increasing your daily SPF from 15 to 30 is the most effective way to prevent skin aging. SPF is a measure of protection against UVB, the rays that cause sunburn. But higher SPF sunscreens usually offer greater protection against UVA, the rays that cause fine lines, wrinkles, and age-related pigmentation problems. You will also want to buy a sunscreen that contains antioxidants like vitamins C and E. Since no sunscreen protects you 100%, antioxidants are your ally since they fight free-radical formation from UV light, which can also damage your skin.
it is best to look for an antioxidant-containing sunscreen or moisturizer that protects against UVB and UVA rays. Check the label for UVA blockers such as avobenzone, mexoryl, and helioplex (found in some Neutrogena sunscreens). Apply at least one ounce to all exposed areas to get the true SPF 30.
Use Effective Skincare
Lots of products can help rejuvenate skin. Though when it comes to minimizing wrinkles, smoothing texture, and fading dark spots, retinoid is the most proven anti-aging ingredient. Research has shown retinoid increases collagen production and normalizes cell renewal. So everyone over the age of 30 should use retinoid if you want to look younger. A good starting point is an over-the-counter product containing retinol, like Renova. It will take longer to see results with a nonprescription product. However, you will not experience the dryness and peeling that can accompany these often-irritating ingredients.
After cleansing your skin at night, use a retinol-containing cream to diminish fine lines and increase cell turnover. For added benefit, choose one that also contains peptides to stimulate collagen. Two products that contain both ingredients are Philosophy Full of Promise Dual-Action Restoring Cream and Neova Dual Action Lotion.
Treat Often Neglected Parts
It is often the areas that give away your age like your neck, chest, and hands that are often neglected when it comes to skincare. With so much focus on how to rejuvenate your faces, women frequently look 40 above the jawline and 60 below it.
The rule is that whatever you put on your face, put it on your neck, chest, and hands, too. That means an SPF with antioxidants in the morning and retinol at night. However, because the skin on the neck and chest is thinner and prone to dryness and irritation, begin by using retinol products every other day and build up to the daily application. In order to keep your hands protected, apply sunscreen or a moisturizer with built-in broad-spectrum sunscreen if going outdoors.
Likewise, Yves Rocher lifting vegetal enhancing daycare for all skin types combats signs of skin aging and maintains your skin health.
Get Better Sleep
Sleep is a must for your skin. Physiologically, important things are happening to your skin during sleep including an increase in cellular renewal. Unfortunately, we are not only getting less sleep instead of the recommended 7 to 9), but we are also getting less efficient sleep. Even after crawling into bed, we spend as much as an hour and a half-awake. This sharply reduces the time your skin has to repair itself.
Thus, make your sleep time count. For more restorative sleep, help your mind and body wind down before going to bed. Begin by dimming the lights an hour before bedtime; light suppresses melatonin, disrupting the natural sleep cycle. A warm shower or a hot bath can also help you sleep faster. Likewise, listening to soft music before turning in improves sleep quality, too. This is because the sedative sounds may decrease levels of hormones that keep you awake.
Apply the Right Makeup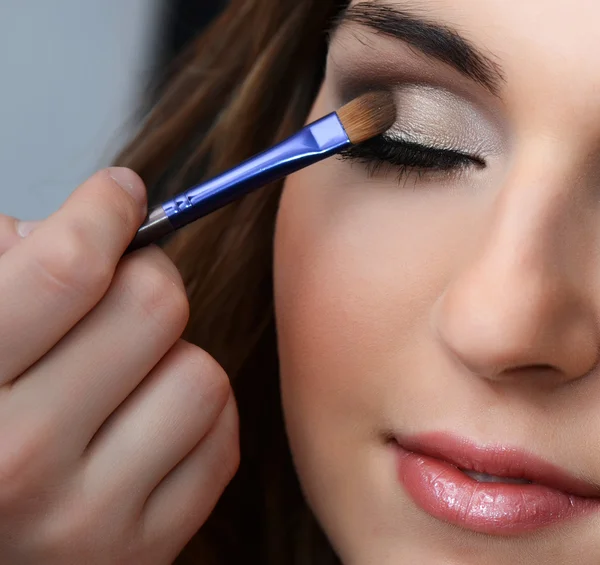 As you age, your face needs different makeup and application techniques. Definitely, you can use the same heavy products used at 26 at age 46. This will make you look at least ten years older than your 46. The key is to apply the right products exactly where you need them. That way, you will look like yourself, only better.
The following makeup application techniques will help you look youthful:
Start by dusting on a loose skin-toned face powder to remove shine, which can accentuate fine lines.
Then spot apply a creamy concealer that is two shades lighter than your skin tone on fine lines, pigmented areas, and undereye circles. Disguising undereye darkness instantly makes you look more well-rested and youthful.
To add definition to cheekbones, which become less prominent as you age, apply a blush colour that compliments your skin colour.
Sweeping a natural eye shadow over lids is optional, but filling in eyebrows is a must. Full and natural-looking brows soften your face.
Finish with a vibrant soft lip colour. In this case you may need to try different colours to see which type blends with your skin colour. But definitely darker hues are more aging.
Find Products for Over-40 Faces
Lastly, one of the 7 ways to retain youthful skin is to use appropriate products for over-40 faces. Major beauty companies are creating lines specifically targeted at maturing skin. These product formulations are likely to be extra hydrating, collagen boosting, and focused on reversing the signs of aging. Some even contain key anti-aging ingredients like peptides, retinol, and alpha- and beta-hydroxy acids, which are proven to rejuvenate skin.
So, whether you are 30 or 50, if your skin is dry or sun-damaged, they will help. Some favorite products include Yves Rocher Overconcentrate Lift Serum and Yves Rocher Reshaping Glow Fluid. Others are Dove Pro Age Hand Cream, L'Oreal Paris Advanced Revitalift Double Lifting Intense Re-tightening Gel for face and neck. Equally effective products are Clarins Extra-firming Night Cream and Lancôme Absolute Eye Premium.
https://www.medicinenet.com/what_things_damage_skin/article.htm
Photo Credit: Creative Commons