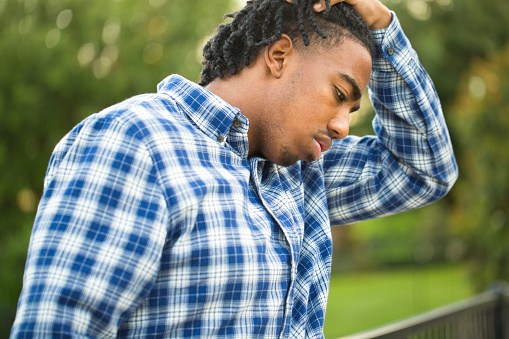 How to stop your mind drifting into depression presents five ways to help you break away from negative intrusive thoughts, bring more happiness into your life, and improve your health.
6 Healthy Ways To Avoid Depression
The reality is that this is an age of uncertainties, frustrations, and increasing disruptions. The past year with the pandemic has made normal daily living difficult. Hence it's easy to allow your mind to drift dangerously into depressive thoughts. Thus blocking your way to happiness and good health. However, your inner strength during tough times helps you deal with adversities and usher in happier times.
Read and learn how to stop your mind drifting into depression, and stimulate more happiness and good health in your life.
Strike The Best Work-Life Balance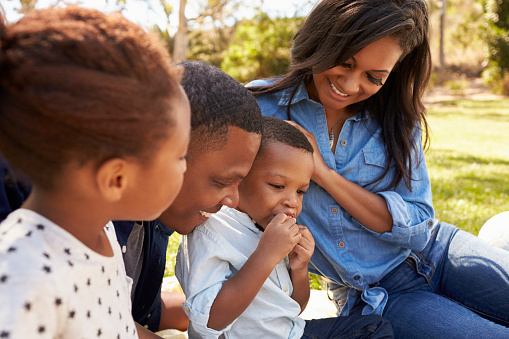 You don't have to make yourself miserable to be successful… success isn't about working hard, it's about working smart

Andrew Wilkinson, founder of MetaLab
In order to restore peace and happiness to your life, you need to lessen your stress levels and strike the best work-life balance. Unfortunately, trying to find a work-life balance in today's fast-paced world is no easy task. It's a continuous fight to maintain harmony in key areas of life.
For example, if you spend more time at work than at home, you're likely to miss out on a rewarding personal life. Then again, concentrating on your job can be difficult if you're facing challenges in your personal life such as caring for an aging parent or coping with marital or financial problems. So, when your work life and your personal life feel out of balance, the harmful effects of stress are the outcome. In order to take control, take a critical look at your priorities and set boundaries. Try to be realistic about what you can and can't do and adhere to the principle.
Get Into The Happiness Flow
There is no inherent problem in our desire to escalate our goals. The problem arises when people are so fixated on what they want to achieve that they cease to derive pleasure from the present. When that happens, they forfeit their chance of contentment.

Mihaly Csikszentmihalyi, Flow: The Psychology of Optimal Experience
Getting into the happiness "flow" is described as that happy zone where you're completely engaged and absorbed, where time flies happily by, and where toxic thoughts are banished from your mind.
In other words, flow is when a person is involved in a doable task, is able to focus, has a clear goal, and receives immediate feedback.  As such, you can bring happiness into your life by enjoying the thrill of being in the "flow". This is because when you are actively involved in an activity that is challenging but well suited to your skills, you experience a joyful state called "flow."  Subsequently these "flow" experiences whether in intellectual, professional, or leisure activities heighten performance and commitment to sustainable goals.
Subsequently for a flow state to occur, you must see the activity as voluntary, enjoyable, skill-oriented, and mildly challenging with clear goals for success. You must feel you have control and receive immediate feedback with room for growth. Although a flow state is characterized by the absence of emotion, the activity is still described as enjoyable and even exciting.
Finally, you can enjoy the thrill of being in the flow by transforming the "have to" tasks into "want to" pleasures.
Celebrate Simple Pleasures In Your Day
We need to learn to want what we have, not to have what we want, in order to get stable and steady happiness.

Dalai Lama
The norm has always been to focus more on things we don't have instead of focusing on simple pleasures. As a result, our mind starts to wander making us unhappy and discontented. Depression sets in affecting our mental and physical health. Then we comfort eat, don't exercise, or participate in physical activity, leading to obesity, diabetes, or heart disease.
In this period of coronavirus, the simplest things are making us happy. It's a reminder that when you're feeling down, remind yourself of the little joys of life. For that reason, stop your mind drifting into depression. Instead, celebrate, and be thankful for these instant simple pleasures in your day as they occur. You'll be pleasantly surprised to know that these joyful moments may improve your heart health, strengthen your immune system, reduce pain and stress, and lead to a longer life.
Embrace The Power Of Gratitude
Gratitude is the ability to experience life as a gift. It liberates us from the prison of self-preoccupation.

John Ortberg
The best way to reach contentment is to feel gratitude for what you already have. And by magnifying the happiness impact of gratitude, you're able to deal better with adversity and build strong relationships with family and friends. You also get the benefits of improved physical, emotional, and social well-being. Though life may not be perfect, gratitude motivates you to relate to some goodness happening in your life.
Likewise, aside from gratitude that comes from your actions, there is also "true" gratitude. "True" gratitude is a humble dependence that acknowledges how other people, even higher powers, gave you the ability to achieve goodness in your life.
In the end, you can cultivate gratitude by keeping a "gratitude journal", practicing gratitude exercises, and integrating gratitude meditation. A combination of a gratitude journal, exercise, and meditation trains the brain positively and then is able to stop the mind from drifting into depression.
https://greatergood.berkeley.edu/article/item/why_gratitude_is_good/
Build On Your Key Inner Strengths
You never know how strong you are until being strong is the only choice you have.

Bob Marley
First of all, inner strengths are the tools you carry in your bag as you make your way down and up the hard road of life. These tools include a positive outlook, common sense, honesty, inner peace, willpower, and kindness. It's important to build on your inner strengths to help you feel more energetic and perform better. A recent study confirmed people who use their key strengths in a new way each week "significantly increased happiness and reduced depression".
Now, the question is how can you be stronger during tough times? The first is to resist fighting all battles. Choose your battles. Accept some situations are beyond your control. Secondly, remember that being strong doesn't mean you don't need help. If help is offered, take it. Thirdly, the coronavirus pandemic has shown that the smallest act of kindness goes a long way in building your resilience. For instance, many people find strength and joy in delivering food to the elderly, giving free food items to the less privileged, or even sewing face masks for others. Consequently, doing little compassionate things will lift your spirits and inner strength.
Conclusion
As a final point, trying to live in the moment helps you to stay strong during tough times. Although this doesn't mean the past and future don't matter. The point is for you to learn from the past but don't dwell on it. As for tomorrow, don't live it yet. Only prepare for it because tomorrow is not a guarantee. Subsequently, once you've given the past and the future their due consideration, pull yourself back into the present. This means, that living in the moment is about taking baby steps one day at a time.
Photo Credit: Creative Commons
https://psychcentral.com/blog/10-things-i-do-every-day-to-beat-depression#1