Children Getting Adult Illnesses
5 ways remote learning affects children's health discusses social, physical, and mental issues children face while trying to learn from home during this COVID-19 pandemic. Also presented is experts' advice to teachers and parents on how to lessen these diverse health issues.
It has been a year since the COVID-19 pandemic hit the world. Between then and now, some children are selectively being allowed back into school buildings.  On the other hand, many children have not stepped into school since March.  Instead, they remain stuck at home in front of a computer – no friends, no active play, and no teachers, thus prompting anxiety and depression.
Identified below are 5 ways remote learning affects children's health.
Triggers Emotional And Mental Trauma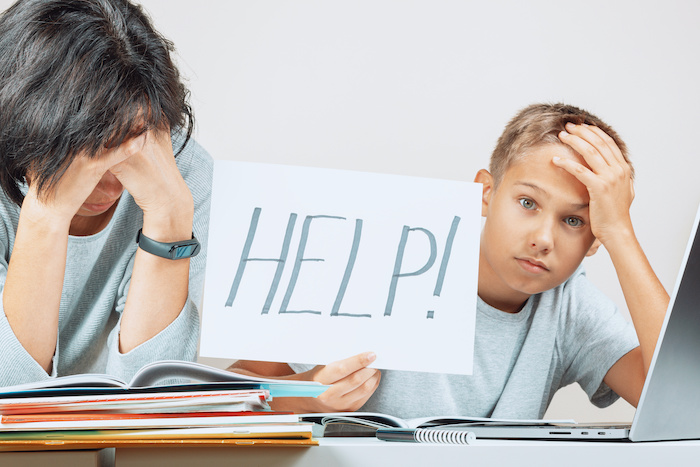 Children who are already used to traditional classrooms may be stressed by the problems of handling remote learning. As well as being susceptible to increased signs of mental health. This is possibly due to the fact that students have to learn to cope afresh with education in an online environment.
So, when it comes to mental health for students, teachers have a major role to play. The most important thing that teachers can do for children is to be supportive, patient, open, and empathetic. Listen to children and assure them they can feel comfortable talking to you. You can also boost social interaction by creating fun lessons that help drive interaction between students online.
It is also a good idea for teachers to speak with parents, when possible. Ask parents how they think their children are coping, and discuss any concerns they may have.
Lastly, since parents have to learn to play the role of teachers at home, this can be confusing for the children. For that reason, perhaps having a separate school space at home may help.
Eliminates Peer Social Interaction
Loss of peer interaction can be tough on school children. They miss their friends. After all, when children join their friends to chat on the way to the classroom, this interaction helps positive development and growth. Therefore, without this interaction, some children may become restless and bad-tempered.
However, the absence of social interaction can be replaced by getting the children to do more leisure activities post-Zoom. For example, activities to get them out of boredom at home are jumping jacks, skipping rope, hola-hooping, fun dancing, and other interactive games.
Elicits A Surge In Weight Gain
Many kids have access to more screen time which comes with more snacking, and subsequent obesity. Doctors and nutritionists warn that prolonged disruption of in-person schooling, sports, and other activities is leading to weight gain. Consequently, this could have long-lasting impacts on children's health. What this means is that the pandemic is putting children at greater risk for type-two diabetes and asthma, among other health concerns.
One solution to this problem is for parents to improve nutrition and introduce exercise. For instance, buy healthy snacks like vegetables and fruits instead of chocolate biscuits. Similarly, encourage children to take walks outside to help lower their risk for weight gain.
Prompts Refusal To Participate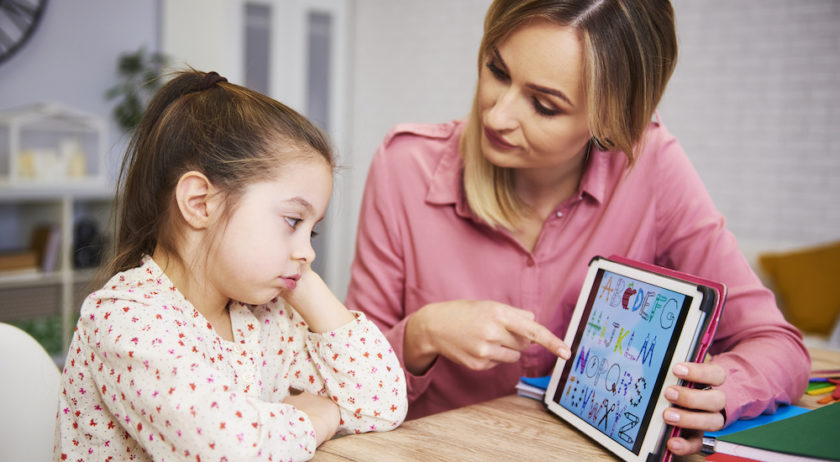 When you see disengagement from learning and assignments, it is worth thinking about how to nurture the teacher-student relationship. Even a quick Zoom check-in with a teacher during a break can encourage a connection. And just like in the physical classroom, students who feel connected to their teachers are more engaged in the learning process.
Also, the parent-teacher partnership is critical during remote learning. This is because keeping kids engaged in e-school is exhausting. So as a parent, it is important that you feel connected and heard by your child's learning support team. You can request a conference with the school to share your thoughts about what is working and what is not. After all, times are not normal. Nonetheless, this is the time to focus more on supporting your children, and less on standards and assessment.
Allows Focus On Children With Special Needs
Many parents are struggling to replicate at home the personalized support children with special education needs get in school buildings. So, how can parents of children with special needs fill the gap left by school support? And in doing so reduce their own stress.
Realistically, the inability to pay attention during remote learning is a common challenge parents of children with special needs experience. In such a situation, you can manage your child by:
Checking now and again to give encouragement, praise, and smile at times when you are unable to sit next to your child while on Zoom.
Asking the teacher to report back to you in a quick email or text when your child has a good day focusing, for a high five with your child later.
Requesting for modified work you can do with your child off Zoom if your child cannot sit through the expected Zoom time. And then share with the teacher later for feedback.
Allowing movement and frequent breaks. During the breaks, ensure your child does an activity where body movement is key, such as dancing or movement games.
Conclusion
5 ways remote learning affects children's health shows how the pandemic is taking a huge toll on children's health and education. For those who are in a class that suddenly went remote, learning is tasking for both student and teacher. As such, flexibility, empathy and understanding are crucial tools teachers can apply to deal with various student needs.
Summarily the parent, the teacher, and support staff at the school should be part of the team encouraging better all-around health for children. There may not be a perfect solution at the moment. But in the meantime, it is crucial to appreciate each other and do the best possible during the pandemic situation.
Photo Credit: Creative Commons
Sustaining Survival Instincts In A Pandemic
https://www.wsj.com/articles/remote-learning-during-covid-19-is-causing-children-to-gain-weight-doctors-warn-11613298602
https://greatergood.berkeley.edu/article/item/how_parents_can_support_children_with_special_needs_during_distance_learning