Healthy safe New Year resolution tips advise how to plan your 2021 goals. This becomes necessary in view of the COVID-19 challenges of 2020 and their impact on normal lives. The reality today is that virtual ushering in 2021 is the safest way to celebrate. Nonetheless, hope is not lost for a new beginning. However, in making your New Year's resolutions, some realities are needed.
The Traditional New Year Resolutions Norms
At the beginning of each New Year, the norm is to make a list of strict personal or business goals. Along with these goals are decisive purposeful steps to help achieve them in the New Year. Some resolutions are accomplished, while some are abandoned halfway due to distractive busy lives. Subsequently, the next year gives you another chance to assess your plan to be a better person at home or at work. And inevitably this repeated scenario becomes a traditional New Year resolution yearly activity. Even when you reneged on your resolutions during the year, you console yourself that at least it's your call, not some virus holding you to ransom.
How Can You Make Healthy Safe Goals In 2021?
COVID-19 made the long-term plan difficult in 2020. In fact, many personal and business plans were disrupted due to the raging pandemic. Consequently, business shutdowns, job losses, money and food deprivations, and physical and mental health issues dominated 2020. Sadly, all of these concerns may possibly be carried over into 2021. As such, making it more difficult to think about goals.
Additionally, COVID-19 has changed your direction. Also showed you that even the best of plans can go awry if something unexpected happens. Truthfully, the existence of a vaccine is unlikely to make your plans any clearer. What with the coronavirus new variants and infection surge added to the equation? The reality of a return to normalcy in 2021 is uncertain. This means setting long-term goals is harder if you don't know what's in store.
So what are the best ways to ride the storm in 2021 and still keep your resolutions intact? Find below healthy safe New Year resolution tips to help you pen down achievable goals in 2021.
Think short-term goals
Psychologists advise resolutions for 2021 should be more short-term than normal. This is because, presently, the situation is nerve-wracking as we worry about survival amidst the COVID-19 surge. With the approval for the emergency use of some vaccines, there is cautious relief. But, the anxiety remains over the many months it will take for everybody to get vaccinated. So we can all return to a more social world.
This being said short-term goals may not be a good use of a once-a-year resolution. But, they are still valuable in view of the warnings from health experts that January 2021 will be the hardest hit by the pandemic. Thus assuming your goals are for a few months, they can be crucial for measuring where you stand when the pandemic finally comes to an end.
Maintain mental and physical health goals
It is very possible your personal threshold for pain was shaken during the several stressful months of COVID-19. The COVID-related uncertainty and lockdowns caused mental fatigue and disrupted your emotional balance. For example, not being able to meet with your friends and family may have been challenging mentally. Or more frustrating is your yearning to get back to the gym or dancing classes, but you can't. Above all, the stay-at-home orders may be increasing poor healthy lifestyles and fatigue from work-related video conferencing.
All these areas of personal challenges will give you some idea of what resolutions to make to block negative impacts on your mental and physical health. For instance, the determination to indulge in a healthy lifestyle may be broken down into short-term goals.
Staying Healthy Tips During COVID-19
On the other hand, you may find that getting out of the house for fresh air close to home may be refreshing and calming. Or you may discover that eating healthy makes you feel better and controls your weight. If so, your short-term resolutions could be about ensuring you exercise and eat healthy to deal with mental and physical health challenges.
By addressing those particular points, you will care for yourself enough to get to the end of the pandemic with your physical and mental health in good shape. For example, my resolution is to continue a one-hour daily hill- walking around my neighborhood.  This physical activity tones my body and makes me feel good.
Make your goals COVID-19 resistant
If you still can't let go of long-term goals, despite the disruptions of 2020, you may make your resolutions COVID-19 resistant. This you can do by basing your long-term goals on first, your experience during the pandemic. Second, how you resisted the virus and stayed safe. And third, how to position for the post-pandemic times. Alongside these experiences, you will find these healthy and safe New Year resolution tips useful:
Decide the changes you want to keep that helped you manage and resist the pandemic.
Identify which normal habits pre-pandemic time you want to retrieve, and how to go about it safely.
Learn how to adjust quickly your long-term goals if necessary, and fast forward your backup plans.
Bottom Line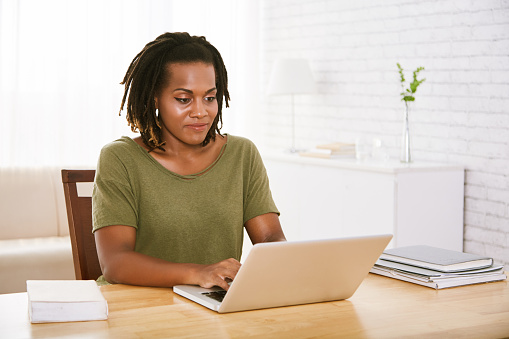 Just like the 2020 Christmas, the New Year celebration is going to be different and unique with all safety protocols in place. The reality is that several people had no choice but to make the pandemic time as tolerable as possible. And certainly, the 2020 festive holiday experiences are not things people want to relive in succeeding years. Therefore, incorporating healthy safe New Year resolution tips into your 2021 goals may help shine a new path to follow post-pandemic, and make your life COVID-proof.
https://www.verywellmind.com/reader-survey-new-years-resolutions-5093510
Photo Credit: Creative Commons