Living the dream as a publisher and the frustrations recount the challenges and disappointments of a first timer's attempt to publish a book.
Looking back three decades down memory lane, life has been a potpourri of successes, defeats, and demands on my mental and physical resources. But in all those times one thing I never lost sight of is where I am going in life and how to get there. I never let little failures or distractions get me down. In dark times, it is easy to lose sight of what is positive. You distrust everybody, you are scared, the smiles are fewer. You argue with your family and friends and think nothing is going right. But the truth of the matter is that if you just take ten reflective seconds, you will be amazed at how much you have achieved.
How It All Began
One cold afternoon, in my one-room apartment in the city of Oxford, I decided to write a book on how to encourage Africans to embark on a healthy lifestyle. It was a daunting task knowing our culture. I was afraid that societal norms and habits may make me a laughing stock. Notwithstanding, I started my research and set off to collect anything, and I mean any materials, that will give me further insight into what I was about to do.
I visited health food stores, supermarkets, gyms, health spas, hospitals, dental clinics, and fast-food restaurants. I asked questions. I pressed for literature. I just went on collecting. Before I knew it, I had boxes full of documents on health and wellness – newspapers, newsletters, books, pamphlets, and journals. I was so excited about collecting materials, though I had not the faintest idea of how I would go about implementing my plan.
Challenges Of Healthy Living Advocacy In Nigeria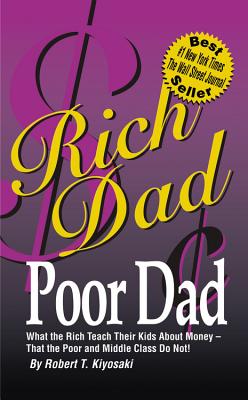 On getting back to Nigeria in 1990, the uncertainty about my project was confirmed. Nigerians were not ready for my gospel. In any case, I became preoccupied with trying to adjust to the home environment after fifteen years away in a foreign country. And at the same time struggling to maintain my principles on a healthy lifestyle. Some of my colleagues admired my firmness. While a lot ridiculed and made a jest of what I was trying to do. 'It's un-African', they told me, 'to ask us not to eat pounded yam at night, or load our plates with meat', and so on. 'Also you want me to jog. Am I crazy or something? You want my family and friends to laugh at me?' were some of the excuses I heard.
But somehow, in 2000, after ten years of bottling up my vision, I woke up one day and decided to do something about it. What influenced me most was Robert Kiyosaki's book Rich Dad; Poor Dad. The major pick-up from the book is that procrastinating over your dream gets you nowhere. You share the dream with loved ones and close friends. But at the end of the day, the finishing line is to live the dream. That did it for me.
One Saturday morning, I brought out the boxes where I had stuffed all my research documents, opened them, and was hit by the smell of staleness and dust. I took the boxes down to my living room and that was it. I never looked back. I worked tirelessly for hours trying to figure out where to start.
What was the best way to approach my vision to improve the healthy lifestyle of Africans? The other proposals I wrote, about five in all with the same vision would have cost me thousands of dollars, which I did not have. So how would I start to make my vision a reality? My first mission was to impart knowledge. They say knowledge is wealth. If you have no first-hand knowledge of any issue, you will continue to shoot in the dark with no target in focus.
Why A Book On Healthy Living?
There and then, I decided my first action on my strategy list was to start creating awareness through the dissemination of information on healthy living, in a fun way. It soon hit me that trying to change a lifetime habit is not going to be easy. For instance, you want to tell people to eat a balanced diet, they shoot back a question at you 'How can I think of a balanced diet when all I want is to fill my stomach?' You attempt to advise people on the benefits of exercise to their health and you are fired with more ready-made questions: 'Do you want me to exercise when I have so much to do?' 'Where is the time?'
But undaunted, I went ahead with my plan. My first action was to begin making Africans aware of their unhealthy lifestyle. From then on, lead them slowly, but steadily, to a much healthier lifestyle without being condescending. I decided to write a book. Not a heavy-handed book, that will make you yawn and doze off. But something that will be easy to grasp the information being unfolded. Humorous, reader-friendly, not too technical, and will also be a winner with the whole family.
How Do You Set The Book Apart From Similar Topics?
With this in mind, the task of putting down my initial thoughts on the book started. I had a draft in two months, which I showed to a few of my friends for their 'no-nonsense' remarks. 'It's different.' 'I like it.' 'It's coming at the right time.' 'Do Nigerians really read'? 'We need an African viewpoint on the best way to encourage a healthy lifestyle amongst Africans', and so on. With encouragement at home, I commenced a proposal for publishing.
Armed with the knowledge that I was not writing on a new topic. And to convince a publisher to take up my book, it was important to introduce a new dimension to the equation. This is to make Africans the target audience. My rationale? Since there were several books on health and fitness in the international market already, mine would just be a tiny drop in the ocean. Moreover, what can you tell an American or European about his or her health? They had so much information. But for Africa, we were still insulated from the dos and don'ts of healthy living. So being an African; the best way would be to start from home. That was the winning score – looking at healthy living from an African perspective.
I did not stop there. I embarked on intensive research. I read as many books as I could afford to buy. However, it soon dawned on me that a lot of these books treated one topic or the other. For instance, a book might delve into the core of either nutrition, or exercise, or stress, or women's health, and so on. There are hardly more than two combinations. As a result, and in order to provide readers with something different, I decided to put in all the elements of healthy living in the book. In other words make a bouquet of nutrition, diet, stress and weight management, exercise, beauty, self-development. Plus an unusual segment – drawing a correlation between clothing and wellness. Furthermore, publicising the major benefits of clothing to well-being and performance.
In order to gain more insight, I searched for knowledge from someone who had been able to avoid the obstacles that often delay and frustrate writers. I went to the writers' section of a bookstore and was attracted by the title How to get published and make a lot of money (Susan Page, 2000). I bought it instantly. The book showed me how to write a professional proposal, which must be sound, well-researched, and include as follows:
A brief overview of your book.
Some data about you (the author) and why you think you are the best person to handle the topic.
An analysis of about seven competitive books in the market, and what makes yours different from others.
A synopsis of the different chapters of the book.
A 'catchy' but short title.
How To Navigate Your Way Around Publishers And Agents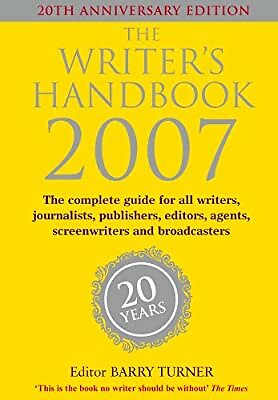 After finishing your proposal, the next step is to forward the contents of your proposal to publishers. Do not send your manuscript yet unless you are asked to. The objective of the table of contents is to immediately show your agents and publishers that you have included all the essential information. As well as providing them with a chart of what they are about to read.
Another small investment that is worthwhile is a book titled The Writer's Handbook, (Barry Turner, 2003). The book is a complete guide for all writers, journalists, publishers, editors, agents, screenwriters, and broadcasters. According to The Times, 'this is the book no writer should be without.'
A note of warning though! Susan Page cautioned that rejection of your manuscript will come pouring in one after the other. Do not give up. Publishers will give you one reason, or the other, why they cannot publish your manuscript: 'Oh, it is not original,' 'It is not a mass-market product,' 'It will not sell more than 500 copies.' 'We are already working on a similar project.' 'We do not handle African projects.' 'We only market what we publish' etc. But remember, many best sellers also went through rejections. So you won't be the first. For instance, Chicken Soup for the Soul, which became a best-seller printed in many languages, was said to have been rejected by as many as thirty publishers.
Therefore, in 2002, with confidence, I enveloped my proposal and forwarded it to about twenty-seven different agents: twenty in America, five in the UK, and two in South Africa. Here are the responses to my first attempt to get published:
Five agents in the United States wanted my manuscript. Again, Susan Page advised that you need to be very careful about the intention of your agent or publisher. Otherwise, you may end up seeing your manuscript published under a different name rather than your own and selling thousands of copies. Be sure the agents you are working with are registered. The Writers Handbook, 2003, gives all the information you need.
Ten agents rejected the manuscript on the grounds of being overloaded with work.
Three applauded for being a good initiative but regrettably could not get a publisher.
The last two asked me to pack my bags and make the US my home. 'It is difficult to handle such work across the Atlantic Ocean,' the lady wrote back. I rejected the offer to live in the US. I had a good job, my family settled in Nigeria. And in any case, if the agents were really serious, why couldn't they allow me to work from Nigeria? I said no to the offer. Looking back, perhaps the request to live in the US was a nice way of easing me off.
As for one UK agent, 'Ah, ah, nice prop, can you send the manuscript?' I did. Nothing thereafter.
Another UK agent replied thus; 'I thoroughly enjoyed the manuscript. As a matter of fact, I am going to follow some of your suggestions on lifestyle. But our company only handles mass production.' You don't say?
One leading publisher in the UK said, 'We like the initiative, and it is a well-written manuscript, but we have so many of such in the UK. More so, we do only black and white paperback, which is affordable.'
I bet you want to know about South Africa. One agent accepted and promised to get back, but never did. The second publisher, Kwagga Publishers, took the challenge of believing in the concept that promotes healthy living for Africans by an African. The publisher, Maxine Case, wrote back,
I am tired of having to read books and magazines meant for foreigners. It is about time I get something that addresses the African problem. We will handle the project for you only as a self-publishing job.
I consented and was over the moon. The thought of seeing my book in a store one day, even if not done through a traditional publisher, was good enough for me. I put in my lot with Kwagga publishers and never looked back. It was not happy ever after though, as the nightmare of self-publishing had just started.
Problems You May Encounter As A Self-Publisher When Turning Your Manuscript Into A Book
The race began to turn the manuscript into a book. I had to get a professional editor, models had to be selected for layout pictures and a photographer agreed. So must shooting plan, cover design, inside layout design, and illustrations. It was a lot of work, with disappointments here and there, shouting matches, firing, and rehiring.
It was tough, but I heaved a sigh of relief when the first CD was mailed to the publisher. We wanted a product that will meet international standards. I did not want a situation whereby readers will pick the book and say "looks amateurish." I wanted comments such as "looks well researched and documented." And at the end be pleasantly surprised to see it is a nice piece of work achieved by an African on "an international topic," previously the exclusive privilege of Americans and Europeans.
My editor did a lot of corrections and production work on the CD. This meant a couple of trips to Cape Town, in South Africa, to ensure things were going as planned. On one such trip, I got the first shocker. The title on the cover page was changed from Feel and Look Great to Look and Feel Great. I screamed at my editor, 'Why did you do that?' She looked at me as if I had lost my marbles (who wouldn't after such a shocking revelation). Thereafter, she replied calmly, 'Bisi, the look (external) is better because it improves the feel (internal). And, South Africans are more concerned about the external than the internal…' blah, blah, blah.
I said, 'Please stop! My concept is to feel great from the inside which should in turn radiate to the outside. In any case, the concept of 'feel and look great' already permeates the entire book. You cannot change just the cover title without perfecting similar changes throughout the book. Besides, the book is not only for South Africans, but it is also for Africans,' I cried, feeling utterly frustrated.
I finally succumbed to my publisher's argument, not for being superior. It was too late anyway, as the films for the cover page had been produced. Nonetheless, I vowed to go back to my original concept when doing a revised edition of the book. You may say the publisher won the first round of the fight!
I fixed the book launch date for November 11, 2002. Barely eight weeks to go, the preparations started in a big way. Media awareness was heavy; jingles on radio and television, the press had full-page advertisements of the event. I was communicating almost every day with Cape Town. First from London, later from Miami, making last-minute corrections on the proof via emails and telephone.
I flew back to Nigeria, four weeks to the launch of the book, to put finishing touches to the presentation ceremony. I had to agree with special guests, launchers, entertainers, decide on promotional gifts and send out invitations. Two weeks to launch, I was in Cape Town again to ensure work was going on and book supplies would arrive in Lagos, at least a week prior to launch.
Politics And Frustration During the Printing Stage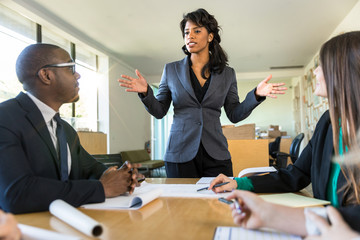 I got another shocker in Cape Town. The printers we had earlier agreed with decided to increase the run price. This left us a couple of days to agree with a new printer on quotes and specifications. Sweet Jesus! My presentation event was at stake. I could see a little bit of 'politics' brewing between my publisher and the printer. So I had no option, this time, but to take over all the printing decisions from the Publisher – one of the benefits of self-publishing. From my room at Cullinan hotel, I put a call through to the Managing Director requesting an appointment to see him immediately. He obliged my request and sent his Production Manager to pick me up from the hotel.
During the meeting, I told him that I had only two days in Cape Town. So whatever he was going to do he better do it as soon as possible. This is because I was determined to take at least a thousand copies with me to Lagos for the launch. His first comment was 'No! Impossible.'
I stopped him. 'Nothing is impossible. Do what you have to do. I am not leaving without one thousand copies. Too much is at stake here.'
I used a mixture of charm, cool firmness, and a little bit of sweet talk to win him to my side. I succeeded. In my presence, he phoned the binder to be on stand-by. While the floor manager was instructed to work flat out through the night with his staff. He then walked me to the door and told me to come back the next day. I did not believe but I kept praying to God to save me from an impending humiliation.
The next day, the driver from the printing company was at the hotel again to pick me up at 3:00 pm. We chatted throughout the thirty minutes' drive. I kept the conversation going just to shut my mind to any negative outcome waiting for me at the printers. The driver eventually drove through the company gates and pulled into the spacious compound. He ran round to open the door for me. I stepped out of the car, entered the office, and sat down with my heart pumping faster than usual.
The Production Manager walked in about ten minutes later with his right hand behind his back, and a smile playing mischievously on his mouth. I controlled myself from springing up and grabbing his hand. I asked him in a calm voice, 'Is it okay?'
He brought out his right hand, and showed me a light purple, laminated, neatly bound book – Indulge in Healthy Living: Look and Feel Great for Life. I was overwhelmed. I did a silent prayer thanking God for making the book a reality – ten years after the concept was born in England. I asked the opinion of the people around me. 'Good book,' 'congratulations,' they said.
The next task was to drive immediately to the airport and forward whatever copies they had ready to Lagos. We were short on time but optimistic. We arrived at the airport, weighed the books. —I could only get seven hundred and fifty copies—and freighted them through South Africa Airways, after completing the necessary customs process. It was physically and mentally tasking. However, I felt a sense of relief knowing the books were on the way to Lagos.
I went back to my publishers to show them a copy of the book. They were astounded flipping through the three hundred and fifty-two pages. We went out to celebrate. We decided to commence the campaign awareness in South Africa, starting with an interview on SABC. And perhaps a mini launch in Cape Town much later. I did the SABC radio interview, but the mini launch was cancelled due to a lack of funds.
As soon as I got back to my hotel, I took a shower and slept like a baby. I woke up early the next day for a quick dash to the airport to catch a plane back to Lagos. With only six days left to the launch, there was hardly any time to rest as the preparation again commenced. Within those days, I had to clear the books from the airport and ensure everything was in place. Special guests were still being pursued to confirm their acceptance to be present at the launch. It was a nightmarish experience. We cleared the books two days before the launch and worked flat out until the last minutes to the starting time of 10:00 am on November 11, 2002.
Pre-Book Launch Planning And Its Anxieties
Oh, by the way, my publisher's representatives' arrival in Nigeria was another stressful experience. Not having been to Nigeria before, and being wary of the entire negative news about my dear country, they were so apprehensive. I tried putting their minds at rest. I said to them that the only way to confirm or refute the perception of Nigeria is to visit and have a personal experience.
Unfortunately, the first bashing came in Cape Town, when the Nigeria Embassy was unable to grant my guests visas. The reason? The official authorised to sign their passports travelled out of Johannesburg for the weekend and, to compound the problem, my guests' flight was Monday. I was desperate. I started making several calls. Eventually, they got their visas but had to board another plane coming to Nigeria via Kenya on Monday evening. This flight brought them into Lagos in the early morning of Tuesday, the day of the launch. Their call woke me up at 5:00 am announcing their arrival at the Murtala Mohammed international airport. 'My God, won't these nightmares ever end,' I mumbled, rubbing my eyes, still heavy from sleep, and of course, a throbbing headache slowly creeping up.
I called a driver from the Sheraton Hotel & Towers taxi pool to go to the airport. I gave the driver white cardboard with the names of the South Africans written boldly on it. By 8:00 am they arrived at Sheraton Hotels & Towers, Ikeja, looking tired and lost. But soon after got some colour back to their cheeks when they saw the Banquet hall and beheld a breath-taking atmosphere. 'It is unbelievable,' they said. I was beginning to relax a bit as some of our guests started to turn up. By 11:00 am the banquet hall was half-filled. By, 12:00 noon, filled to the brim.
Marketing Is Key To A Book's Success
Now you have made noise in the media about the new book. It is well accepted and commended. Congratulations are pouring in on your initiative. Then, bam! The next challenge is staring you in the face – How do you market? How do you ensure that you get maximum reach and sales?
We embarked on an expensive and aggressive marketing campaign. We bought promotional items; t-shirts, caps, towels, bathroom robes, weighing scales as gifts to motivate purchase, and sell the concept of the book—healthy living. We continued to be on the air, tactically. We gave out some book samples to schools, universities, and individuals. Word of mouth played a prominent role in the awareness game.
Although we encountered a 'price challenge,' our persuasion tactic was based on the premise that 'no monetary sacrifice is too much for your well-being.' Taking it a bit further, we started persuading corporate organisations and the government to buy the books for employees as part of the strategy to introduce wellness in the workplace.
The healthier you are, the better you feel and are able to make the most out of your life… If you are not at your peak, how can you expect to feel and perform at your best?
This became our sales catchphrase.
Bringing Indulge™ health and fitness magazine into the equation was also deliberate. That came two years after the first healthy living book, by an African, hit the sales stands. Between then and now, the campaign, 'Indulge in healthy living,' to draw Africans' awareness to a healthy lifestyle continues to grow. One thing that is very certain is that many Africans are not only better educated about the implications of an unhealthy lifestyle to well-being. But they are also more conscious about steps, no matter how little, that would improve the state of their health and fitness.
Eleven years later, I look back and can confidently say that living the dream as a publisher, despite the frustration, was worth the trouble in the end. For the reason that though I didn't 'make a lot of money' from my first book (that was never the major goal), I satisfied a burning desire to advocate healthy living in Africa. This was at a time healthy living wasn't popular or appreciated. That to me was more pleasing.
Finally, Dream And Live Your Dream
Sometimes the decision to write a book may not be all about selling thousands or millions of books. Many people write books for different reasons. It could be to make a statement or fulfill a lifetime dream of becoming a publisher. Or perhaps you want to put on records your thoughts on a global topic. Or simply desire to send a personal message out there for posterity. Whatever your reasons for wanting to self-publish, just go ahead and do it. Living the dream and the frustration may not apply to you. This is because publishing is now much easier than it was in 2002. With new technology and several publishers at your beck and call, you might just live your dream without all the frustrations.
https://self-publishingschool.com/how-much-do-authors-make/
Photo Credit: Creative Commons