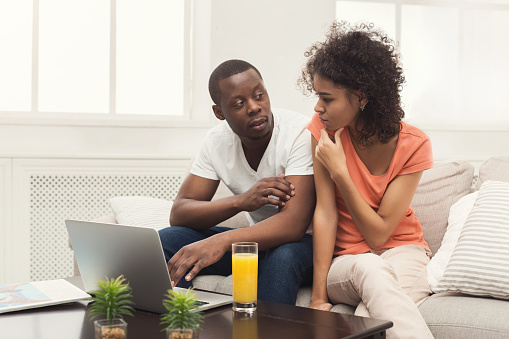 Coronavirus And Impact Of Panic
Is your anxiety over COVID-19 healthy? provides a problem-solution link between what most people 'are' worrying about and what they 'should' worry about. That is it draws the line between positive anxiety and negative anxiety.
Perception Versus Reality Of Your Anxiety
Is your anxiety over COVID-19 healthy? is a good question to ponder in these days of anxiety, fear, and worry over finances, life, and death. Possibly it does no good to be anxious or worried. But that is precisely what many people are doing when thinking about health and diseases in general. For instance, it is difficult to be less anxious, especially when you read or hear about the health problems or death of friends due to COVID-19. Even the chances of survival do little to reassure you since the rapid spread of infection heightens your anxiety.
True, anxiety is part of life and inevitable. But is your anxiety over COVID-19 healthy? What if you are anxious about the right things and take proper steps to reduce risk, all that anxiety should be a good thing. Right? After all, preventive measures are the most effective ways to maintain health.
On the other hand, if you find yourself anxious about a health risk that applies to you, but you ignore the safety guidelines, then your anxiety can be harmful. Particularly when you think COVID-19 is not a real threat in your neck of the woods, therefore making you untouchable.
What People Are Anxious About Versus What They Should Be Anxious About
While people are rightly worried about COVID-19, there seems to be a problem-solution link between "what most people are anxious about" and "what most people should be anxious about". This is further explained in the table below:
| | | |
| --- | --- | --- |
| COVID-19 | What Most People "Are" Anxious About | What Most People "Should Be" Anxious About. |
| 1 | No vaccine in sight | Living and sustaining a healthy lifestyle. |
| 2 | High infection rate | Avoid exposure, close proximity, and face-to-face contact. |
| 3 | High death rate | Following preventive measures against top killers: heart attack, cancer, stroke, accidents, kidney or liver disease, etc |
| 4 | Mental, emotional, and physical disorders | Staying on top of the game (keeping body, mind, and soul together). |
| 5 | Fear of contracting an infection | How to be alert to your environment. |
| 6 | Loss of Livelihood | Starting own work from home. Be creative. Learn new skills. |
| 7 | Fear of losing loved ones | Worrying about yourself first. |
| 8 | Coping with the 'new normal'. | Seeing the new normal as your 'coping mechanism'. |
| 9 | Fear of Own 'imminent' death | Being responsible and staying safe. |
| 10 | No end in sight | Be ready to go the long haul. Prepare for the worst. |
| 11 | Flip-flopping symptoms | The doctor should be your best friend. Keep a tab on symptom updates. |
Is Your Anxiety Over COVID-19 Healthy Or Unhealthy?
The differences between the above columns show that column 1 is pessimistic and expect the worst. Alternatively, column 2 is optimistic and provides ways out of 'worries' over COVID-19. This means that, when you are anxious about what could go wrong or is going wrong, it is unhealthy anxiety. On the flip side are people who worry along the lines of providing solutions to their fears. This is a healthier choice. In other words, your anxiety over COVID-19 should be towards finding positive and effective solutions, not drowning in self-destructive worry.
Besides, the number of COVID-19 deaths may not be the only way most people think about what concerns them the most. This is notwithstanding that COVID-19 is the most important health concern at the moment. For instance, some people may view death from a heart attack at age 35 or 45 as more important than COVID-19 death at age 80 or 90. Therefore, the relative importance of non-communicable diseases death should not be pushed into the background. Instead, a preventive lifestyle against heart attack or cancer can be handled along with safety guidelines against COVID-19.
Why You Should Worry 'Healthily'About Other Top Killers
Ok, sadly COVID-19 is the new 'killer' on the block; it will be self-defeating to neglect other top killers, such as heart attack, stroke, cancer, diabetes, kidney or liver disease, etc. So if for example, you consider the effects of cigarette smoking and other lifestyle factors on many of the top killers. The smart solutions will be to focus on ending smoking, doing regular exercise, being conscious of weight control, and eating a healthier diet. Also, try to talk with your doctor about how often to have cholesterol and blood pressure tests, and whether you should get pneumonia and flu vaccinations.
As for avoidable accidents, including those in automobiles, you should take steps to reduce their likelihood. Or reduce their impact by limiting your speed and wearing a seatbelt.
All of these actions are better ways to channel your health concerns and anxiety in a healthier way than worrying about some situations you have little control over.
The Bottom Line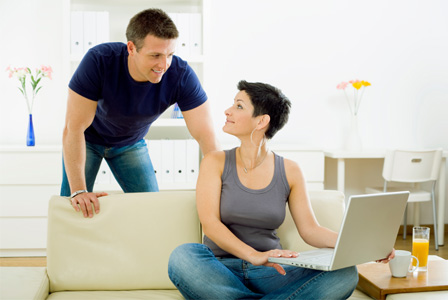 For many people, anxiety is not something one chooses to do; it just comes naturally. But being anxious can also be a positive thing. After all, it might actually be helpful if it gets you to change your behavior. Or in some other way helps you to reduce the risk of illness, injury, or preventable death.
So with so many challenging health risks out there, you might as well focus on the most important health risks you face, especially those you can influence positively. Limit the anxiety and worry over people around you who are unable to social distance or wear a face mask. This is because worrying about people disobeying guidelines can make life less pleasant and likely cause crippling anxiety. But, if you can channel that anxiety into constructive actions, it may be much easier to accept the risks you face and achieve an improvement in your health and others.
https://www.medicinenet.com/symptoms_of_serious_diseases_and_health_problems/article.htm
https://www.healthline.com/health/top-10-deadliest-diseases#respiratory-illness
Photo Credit: Creative Commons