Ways To Stay Healthy In Retirement
Is an extended work-life healthy? Basically, the reason for the question is to consider whether working beyond midlife offers pluses and minuses, particularly for women. And the truth is that there are a few pros and cons.
Currently, the working-age limit is stretching beyond 60-65. More than half of women ages 55–64 are working or looking for work. Many of these women are at the peak of their careers. Others simply enjoy working and have no desire to quit. While several other women work out of necessity, not by choice.
For instance, a 65-year-old woman can expect to live, on average, at least another 20 years. But she may not have the financial wherewithal to cover another two decades' worth of expenses. For this reason, she may need a paying job to support inadequate retirement income or offset health care costs.
Furthermore, older women and their partners may still be paying off monthly bills or paying for their children's education. As regards, women who are single, divorced, or widowed, can be worse off financially.
Consequently, a growing number of women in their 50s and 60s plan to keep working at least into their 70s. It is good to know there are many factors that influence a woman's ability to enjoy an extended work life. Here are some points to keep in mind.
The Benefits Of Work In Later Life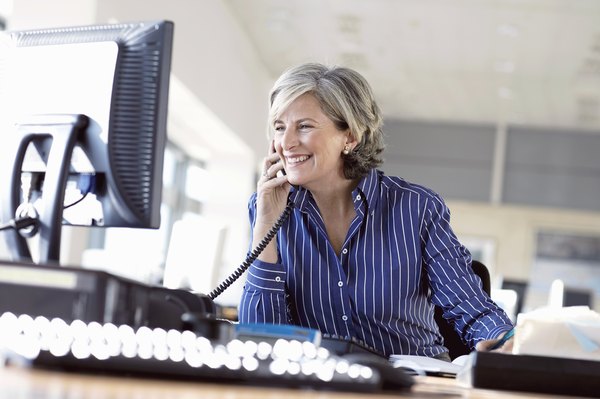 The study of ageing has identified three key ingredients to successful ageing: First is a low probability of disease and disability. The second is a high mental and physical function. The third is an active engagement with life. The study goes on to define "active engagement with life" as close personal relationships, and the search for activities that will add value to other people's lives. Overall, the three benefits of work in later life have been identified as follows:
Challenges your intellect
The first benefit is that extended work-life challenges your intellect. For instance, a job that challenges your intellect requires you to take initiative and make choices. It also gives you confidence in your ability to handle a variety of situations and keeps your mind alert. Just as physical workouts keep your body in shape.
Gives you positive vibes about ageing
The question, Is an extended work-life healthy? also supports the assertion that working creates a sense of optimism about ageing. For example, a poll conducted in 2002 among women ages 50 and over, revealed a link between working and positive attitudes toward ageing. That is first, older working women were more likely than their non-working counterparts to feel positive about growing older. Second, to report being in good physical health. And third, to look forward to a better financial future.
Likely to help you live longer
Finally, research suggests that people who feel they are making a difference in a role they believe is important may live longer. At least, than those who feel less effective or valuable. So the work we choose in our later years, whether paid or volunteer, could actually extend our lives.
The Downside Of Longer Work-Life
The glaring fact is not all work is good for us. This is because some jobs cause unrelenting stress that can make us sick.
Mental and physical decline
The classic model of a harmfully stressful job is one with high demands. For example, a job with too much to do in too little time. Or a job with little involvement in how you do your work. Or a job with little support from supervisors and coworkers. Studies have shown that women in such jobs can suffer serious mental and physical decline within a few years. While on the other hand, this does not happen to women whose jobs allow them to use their skills and participate in decision-making.
The Current WFH Trend
Although the job market is getting tighter, making women feel they do have not much choice in the work they do. But opportunities for older women may begin to improve.  For the reason that, despite the global pandemic job-loss effect, the new normal of work-from-home may provide a great opportunity for new contract jobs. In particular for freelance older workers.
Furthermore, some businesses are gradually eager to turn to older workers, whose strengths include maturity, consistency, flexibility, experience, reliability, and a strong yearning to work. Although age may make it harder to learn something new or to recall things such as names or numbers. Nonetheless, researchers found that on a larger scale, practice and effort can make up for these trivial minuses.
Is An Extended Work-Life Healthy? Yes!
At the end of the day, you may find this COVID-19 period, with all its negativity, a good time to change careers or work part-time. So, in order to maximise your chances of finding work that you like, or to make your current work more enjoyable, look out for training opportunities. Especially in computer and direct marketing skills. All in all, to the question, is an extended work-life healthy? Yes! This is because your best career may still lie ahead of you.
https://www.publichealth.columbia.edu/research/age-smart-employer/advantages-older-workers
https://money.usnews.com/money/retirement/articles/2015/09/18/5-reasons-employers-should-hire-more-workers-over-age-50
Photo Credit: Creative Commons