Habits That Impact Your Health
My name is Bisi Abiola. This is my story about how I got on the journey to health and fitness. And basically sharing my experience on how to get the benefits of healthy living.
Take An Inventory Of Your Unhealthy Habits
My indulgence in the wrong foods started during my teenage years. The cold weather in Europe left me yearning for stodgy foods to keep me warm. The creamier buttery and sweeter the better. As for exercise? Nah. 'It's freezing cold out there my friend', was my response my flatmates' prods to get off my cozy couch.
Thank God there were loads of baggy sweaters to hide my protruding belly, flabby arms and wobbly thighs. I was also very conscious of my oily blotchy spotty face. Therefore, I took an unhealthy desperate action. I reduced my foods which left me perpetually hungry and weak. As a result of the weakness, I changed my from under-eating to gulping double portions of food servings. In other words, I ate more than my body needed. I did little exercise and of course had lots of unpredictable mood swings. Consequently, I felt great one day, bad the next. Evidently, I was on a roller coaster.
Get More Informed On Healthy Living
My views on eating and exercise changed with a copy of Healthy Living magazine I bought from Holland and Barrett, Oxford, in 1981. I took the health magazine back to my room. I read it starting from the front cover to the last page. Suddenly the facts dawned on me. I had been indulging in the wrong things.
Comfort and boredom eating
Eating larger portions than normal
Indiscriminate eating
Low vegetable /fruit diet
Preference for fried foods
Snacking on pastries, cakes, chocolates
Low water consumption
No exercise
Embark On Healthy Eating And Exercise
A week later, I embarked on the goal of how to get the benefits of healthy living. So, I got a book on food facts(a calorie guide on popular foods). Then, I became very critical and conscious of anything that went into my mouth. And 'went vegetarian' for a long time. I combined this new drive with a new resolve and determination to stop my weekly prescription for laxatives.
Next, I bought a pair of jogging pants, a pair of trainers, and a bodyweight scale. I booked an aerobics class in town, but also added a home work out to a Jane Fonda aerobics tape. Furthermore, in order to boost physical activity, I joined the women's rowing team at St. Antony's College. I would walk to my college and back. I went out jogging, played tennis. I just simply kept myself physically active.
Health Benefits Of Healthy Living
I saw an instant result. Better toned muscles. Faster, healthier hair growth, and clearer skin. There was no more frequent constipation, water retention, painful menstrual periods. Or the constant tiredness that was the norm then. Instead, I had more energy. I looked better and felt more confident. Particularly, when my friends complimented my new look. The Healthy Living magazine truly saved me from diet-related and poor lifestyle diseases. You can imagine my joy when I googled and discover it is still being published. Thumbs up guys.
What was my secret? I dumped all the unhealthy habits. I am glad I did.
Fast Forward To Now
That was almost four decades ago. Each passing year, I feel and look better. I still work out daily. I still scrutinise what I eat. I am a fan of small portions. How do I feel about ageing? Cool. I am not scared of ageing. Or obsessed with staring in the mirror first thing in the morning. I am not worried about wrinkles and grey hair. For me, this is reality. It is more important that I feel and look good. Also, age actively and healthily.
Self-Discipline Is Key To Healthy Living Success
I have also disciplined myself over the years to eat the right food, whether in my country, Nigeria, or outside. If overseas on business or a vacation and need to stay in a hotel, I choose one that has fitness facilities within. On the other hand, if staying with family, I join a nearby fitness club for the duration of my stay. I also fit in an occasional jog in the park or a walk to the shops.
Most importantly, I choose healthy meals and take advantage of the different varieties of fruits, vegetables, and wholemeal foods on offer. I take a multivitamin supplement once a day. Plus some other specific vitamins according to my needs. I try to drink eight glasses of water a day to clear toxins and hydrate my skin. I also work at sleeping for the recommended eight hours. Sleep is my best medicine for any ailment, no kidding.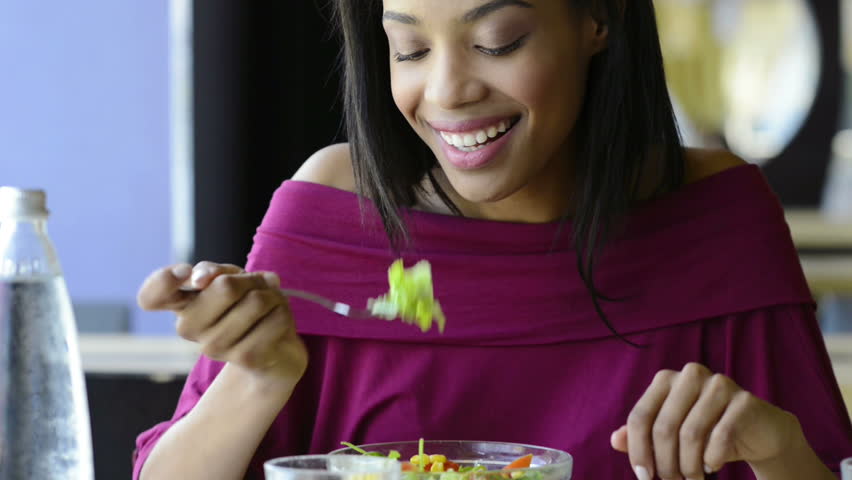 Bottom Line
A healthy lifestyle is trully worth all the effort. In any case, how to get the benefits of healthy living soon becomes part of who you are. The good thing is that my friends don't call me a health freak anymore. Ha, thank goodness. They are beginning to buy my gospel of the need to 'indulge in healthy living' as a lifestyle.
https://apps.who.int/iris/handle/10665/108180
Photo credits: Creative Common