Wrinkle creams & ageing skin should go together like peaches and cream. So is the question whether anti-wrinkle creams are the solutions to ageing skin? The answer is explained in this article 'Wrinkle Creams & Ageing Skin'.
In the past five years or so, you may have noticed that your face is becoming more vulnerable to the ageing process. You notice deep expression lines on your forehead and around your mouth. You toy with the idea of trying an effective wrinkle cream to help make them less visible. You are not at all interested in Botox or any facial cosmetic surgery. However, you pay more attention to many adverts on the internet and beauty magazines about different brands of wrinkle creams. And, you're seriously thinking about giving it a try.
Factors That Activate Wrinkles
Age
Wrinkles are a by-product of the ageing process. With age, skin cells divide more slowly. Consequently, the inner layer, called the dermis, begins to thin. In addition, the network of elastin and collagen fibers, which support the outer layer, loosen and untangle. This causes depressions on the surface.
With ageing, skin also loses its elasticity and less to retain moisture. While oil-secreting glands are less efficient and the skin is slower to heal. All of these contribute to the development of wrinkles.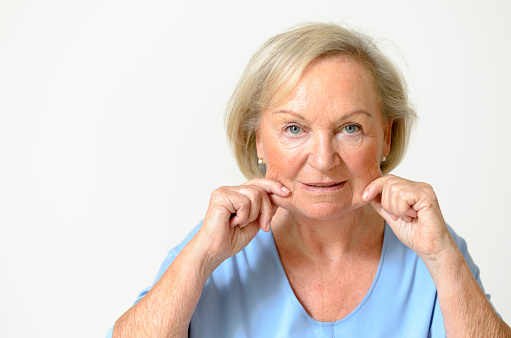 Lifestyle
Wrinkle Creams & Ageing Skin also explains the impact of lifestyle on ageing skin. In large part, your everyday lifestyle choices contribute to the way you age and at what rate. Diet, environmental factors, exercise, your skin care products and skin care regimen, affect the way look now. As well as in ten, twenty, and thirty years down the road.
Therefore it is no surprise your lifestyle plays a pivotal role in how your body and skin age over the years. This is because diet and exercise affect our energy levels, appearance, moods, and fitness level. But, the products you use daily have a big impact on the way your face will age. The great news is due to the advancement of science and technology, anti-wrinkle products are becoming increasingly popular.
When Should I Start Using Wrinkle Creams?
Throughout the ages, facial wrinkles have been a literal sign of the passage of time. Our faces are part of our bodies most exposed to the environment. Environmental factors and genetic factors contribute to facial creases or wrinkles.
Social factors, including cigarette smoking and alcohol consumption, can also contribute to the appearance of facial wrinkles. In addition, as we age the skin's ability to retain water decreases. And the production of the skin-strengthening protein collagen diminishes. It is very important to products specifically formulated to fight against wrinkles. Or at the earliest sign of its appearance.
How Well Do Wrinkles Creams Work?
If you shop for anti-wrinkle product in a health store, pharmacy, or internet, you will often find hundreds of different brands with a confusing array of ingredients. You may be tempted to experiment with different products until you find one that works. But this approach may be expensive. This is because not all products contain the quality and quantity of necessary ingredients to promote lasting improvements on wrinkles. Or on an overall healthy complexion. That's why you'll need to do a little bit of research to find the best brand for your needs.
There is a review about the effectiveness of wrinkle creams and serums on facial wrinkles. The results are quite surprising.
The New Wrinkle Creams
Many experts agree that incorporating a premium quality wrinkle cream is a vital part of any skin care regimen. In the past, products marketed as wrinkle treatments were just glorified moisturisers working only at the surface of the skin. But recent trends have changed how wrinkle treatments work, thereby impacting what they can do.
Now a new technology called "nanotechnology" enables many substances to be formulated in a way in which they are able to penetrate the skin. So instead of just working at the surface level, the various substances can penetrate and alter the appearance of the skin. The result is a more youthful, vibrant skin.
Which Wrinkle Products Should I Consider?
It should be understood that there is no such thing as a miracle cream. The reality is that not all wrinkle creams can deliver the same effect on the skin. A cream may work well on one person and be less effective on others. Even premium-priced wrinkle creams cannot assure great results. So in order to assess which wrinkle treatments are most effective, wrinkle treatments were researched.
The research found that first, a peanut size amount of product is sufficient to cover the face and neck. Second, you could see some instant results. Third, some were not up to expectations. The result means you may have to try one of those products to see if it works for you. In other words, you may be lucky to have a couple of wrinkles become less noticeable or erased completely.
However, ensure you use the product as instructed on the manufacturer's label. Since the proper application will provide the best results. And remember if any skin discomfort or irritation occurs, discontinue the product immediately.
Lifestyle Changes For Healthier Skin
Lastly, to the use of a wrinkle treatment are some other suggestions to promote healthy, vibrant skin:
Use sunscreen with a Sun Protection Factor (SPF) of at least 15 every day.
Maintain adequate hydration by drinking plenty of water.
Limit your intake of alcohol and caffeine.
Avoid smoking.
Exercise regularly
Eat healthily
Turn Back Time With Simple Healthy Living Tips
https://www.cosmopolitan.com/style-beauty/beauty/g13812654/best-anti-wrinkle-cream/
https://www.mayoclinic.org/diseases-conditions/wrinkles/in-depth/wrinkle-creams/art-20047463
Photo Credit: Creative Commons